Microsoft Ignite The Tour - Sydney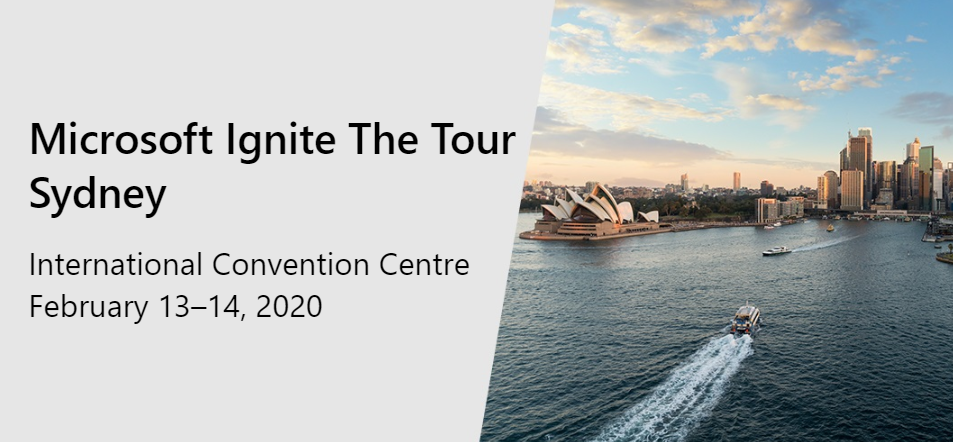 Microsoft Ignite The Tour (MITT) brings the very best of Microsoft Ignite. February 13-14, 2020, We'll be heading to Sydney International Convention Center for two days of conferences, but also to get a chance to connect with a number of experts.
I'll be speaking at MITT Sydney, and also be at Experts connections. Do not hesitate to come say hi!